Google has recently announced that it's AI Chatbot Bard can now connect to Gmail, Docs and Other services. In order to assist you discover the information you need, Google's Bard AI chatbot can now search through your Gmail, Docs, and Drive in addition to the web. With the new integration, you can ask Bard to perform tasks like locate and summarize an email's contents or even highlight the key passages of a document you have saved in Drive.
These integrations, which Google refers to as extensions. You may instruct Bard to carry out actions using the data it discovers in your Gmail, Drive, and Docs. The tasks that bard can do for you with ease include putting information into a chart or creating a bulleted summary. This function is only available in English for now.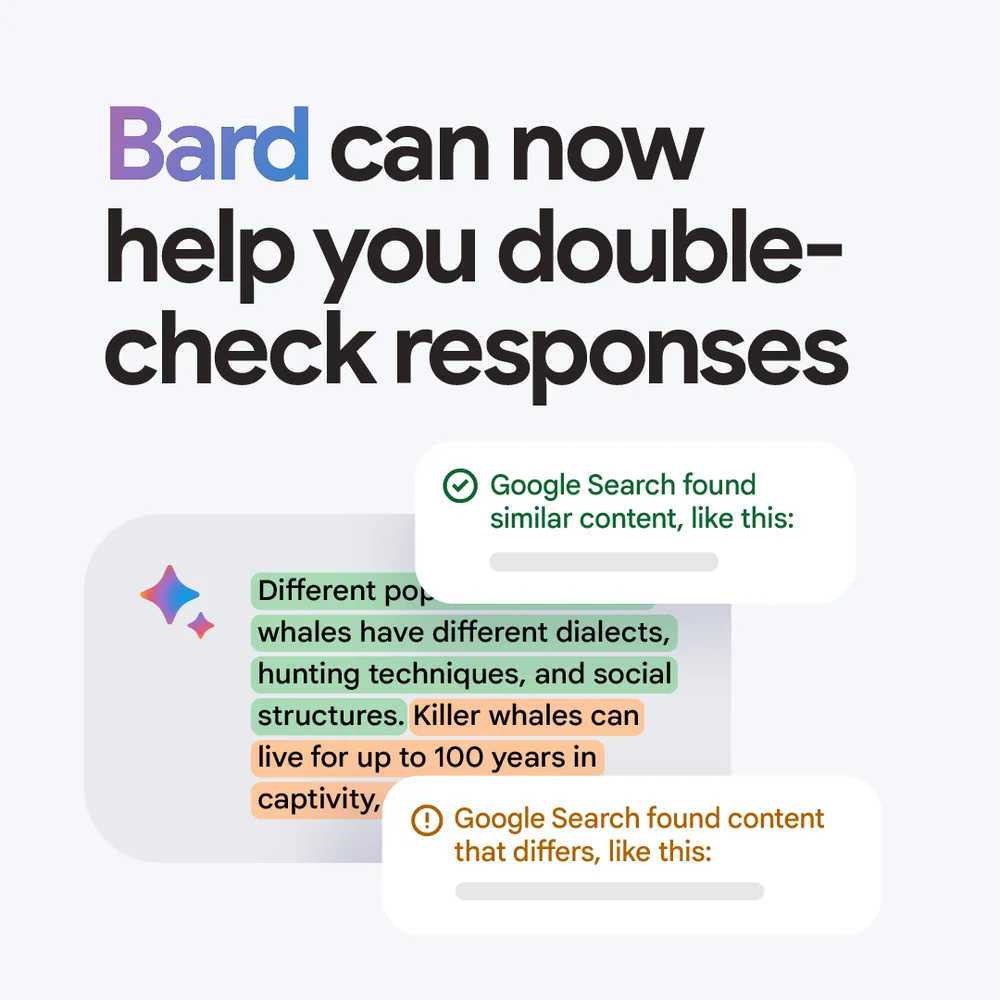 To use the feature, you can simply ask, "find my resume titled June 2023 from my Drive and summarize it to a short paragraph personal statement".
Regarding the privacy issue due to AI accessing our personal information, Google has clarified that they are committed to protecting user's personal information. If users choose to use the Workspace extensions, their information from Gmail, Docs and Drive is not seen by human reviewers, used by Bard to show the ads or used to train the Bard model. Google has also assured that users are always in control of their privacy settings when deciding how they want to use these extensions, and they can turn them off at any time.
Google also announced that the chatbot will also connect with other Google apps such as Maps, YouTube, and Google Flights. Google will enable these three extensions by default.
It's the first time a language model product is truly integrating with personal data. Google also plans to expand Bard's integrations to more products across Google as well as partners outside of Google.
Google Bard now offers "Google it" button which allows you to more easily double-check its answers. With this new "G" icon, Bard will read the response and evaluate whether there is content across the web to substantiate it. When a statement can be evaluated, you can click the highlighted phrases and learn more about supporting or contradicting information found by Search.
Google has been progressively bringing additional features to Bard since launching it in February, and the most recent addition is the ability to produce and debug code as well as develop functions for Google Sheets. Google just introduced support for Google Lens in Bard, enabling you to use the application to come up with caption suggestions for pictures or learn more about them.
Video based on this article on YouTube: https://youtu.be/7IbmxwChyow