Every content writer wants to rank quicker in search engines. What if you find keywords that can rank higher in Google within few days? Method called the the Keyword Golden Ratio (KGR) may come to rescue. An article on Mangools blog explains all about this technique with case study. The article shows how the technique brought 800% more traffic in 12 months.
If your site is new like this one or you plan to prioritize the keywords for your contents, KGR is most probably helpful. This is a manual process to calculate which keyword has high probability of ranking quicker in google.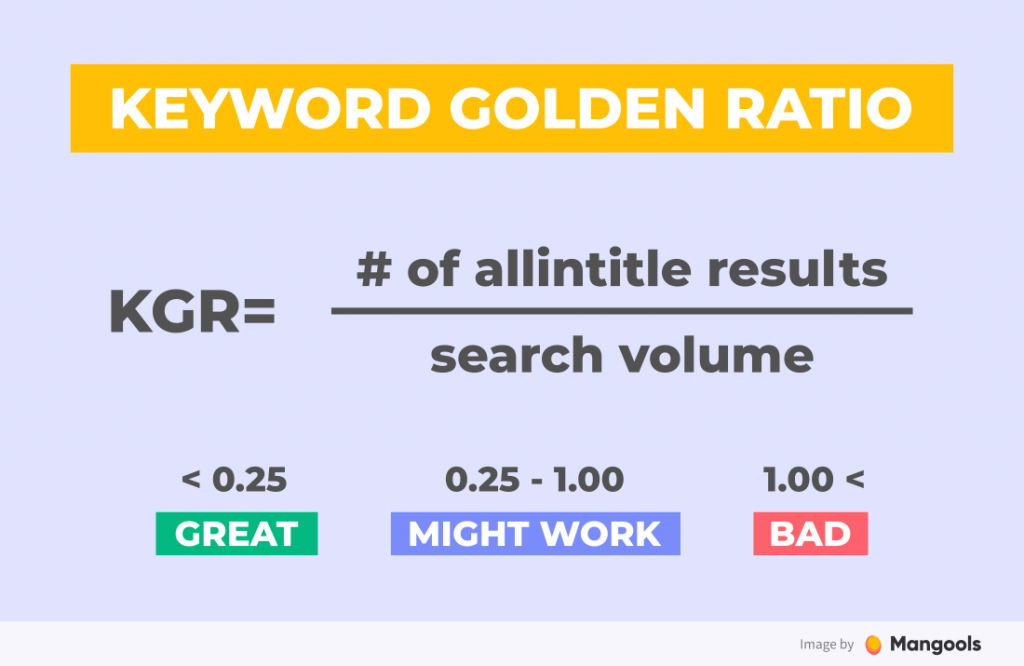 The formula is explained in the article in Mangools blog. Read the full article @Mangools blog post
—
You may also like these article in our blog.